About us
The building blocks of the Široki Horizont Company, The Wind Rose investor, are the immense experience of the founders and the decades of successful management of a large company. Inevitable care and attention given to people and processes are the key ingredients that gave good results and success.
The knowledge that comes with all the growth and victories shaped the philosophy that health and family are the most important goals in life.
In order to create a balance for ourselves and the people who matter to us, it's necessary to take frequent breaks when doing business, so we can relax and rest with our family, and joint activities and socializing bring fulfillment, peace and prosperity.
Download Windrose Village catalogue: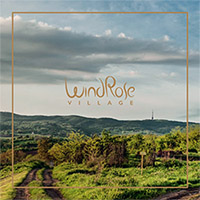 OUR VISION
Giving impetus and contribution to the development of Fruška Gora as the most attractive and most potent tourist destination in Serbia and preserving its natural excellence as an ecological region, our vision is to be the leaders of the development of this tourist destination, economic activities and services that will attract tourists all over the world to Fruška Gora.
OUR MISSION
Our mission is to provide rest, relaxation and movement, socializing and fun, relaxed moments with loved ones to villagers and everyone using our services, to provide investors with a quick return on investment, and to participate in the development and enrichment of Fruška Gora as an outstanding and unspoiled tourist destination.
This mission is achieved through:
Extraordinary trained personnel dedicated to village customers
Good and efficient organization
Continuous improvement and development of the resources
Taking care of ecology